Hey there, supermom!
First of all, hats off to you. Whether you're gearing up to rejoin the workforce after some time away or making a career transition, this next step is huge. And with it comes that burning question: nanny or daycare? Don't worry, you're not alone in this tug-of-war of choices. Let's break down both options.
The Nanny Advantage
Personalized Care: With a nanny, your child will receive one-on-one attention in the comfort of your own home.
Flexibility: Need someone to stay late or come in early? A nanny can often adapt to your schedule.
Familiar Environment: Your child remains in their own space with their toys, bed, and snacks.
But there's a catch or two. Nannies can be expensive, and you're entrusting your most prized possession to one person. Plus, there's the task of finding the perfect nanny and managing a home employee, which comes with its own set of challenges. Lastly, if the nanny gets sick or goes on vacation, you might be left scrambling.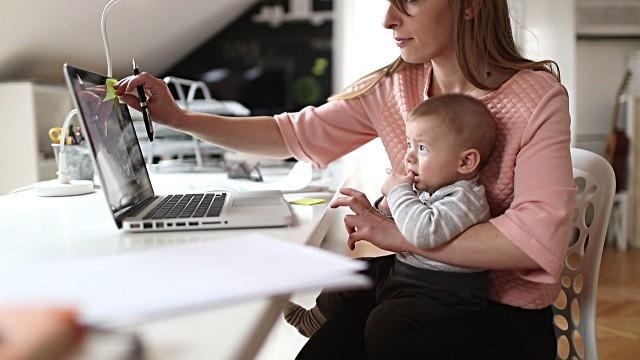 The Daycare Difference
Social Skills: At daycare, your little one gets to interact with peers, learning vital social skills from an early age.
Structured Learning: Many daycares offer structured learning environments, which can give your child a head start academically.
Reliability: Daycare centers operate on a schedule. There's no worry about your caregiver calling in sick or taking a vacation.
Affordability: Often, daycares, especially when scaled over time, can be more cost-effective than hiring a full-time nanny.
Community: Daycare often means you get to join a community of parents. Hello, new mom friends!
Of course, it's worth noting that not all daycares are created equal. Doing a little research, touring facilities, and checking reviews can make all the difference.
Why Daycare Might Just Be The Winner 🏆
Community Feel: There's a beautiful sense of community that comes with daycares. You and your child will get to know other parents and kids, fostering relationships that can last a lifetime.
Development Opportunities: Beyond just playtime, daycares are designed to promote holistic child development, helping your child grow intellectually, socially, and emotionally.
Peace of Mind: With trained staff, structured routines, and regulated safety measures, you can head to work knowing your child is in good hands.
While both nannies and daycares have their merits, daycares may offer a level of consistency, community, and structured growth that can be hard for a single nanny to match. They often follow curriculum guidelines that can help your child transition smoothly into school years. Plus, the exposure to a diverse group of peers can be invaluable for early development.
In the end, your decision should hinge on what feels right for your family. If a tight-knit community, structured learning environment, and a consistent routine sound appealing, then daycare might just be your winning ticket. You know your child and your circumstances better than anyone else. And whether it's a nanny or a daycare, it's all about love, growth, and the next exciting chapter in your family's journey. Sending you all the strength and clarity in this exciting new chapter, Mama! Whatever you choose, know that you're making the best decision for your family. ❤️
Best of luck, and here's to new beginnings! 🌟