Reggio Inspired Fall Adventures with Your Little One!
Hey there, fellow parents and adventurers! As the leaves start to paint our world with red, orange, and gold, it's the perfect time to dive into meaningful outdoor learning experiences with your little ones! For parents with preschoolers, this season offers endless opportunities to engage with the environment, fostering curiosity, creativity, and a deeper understanding of the world around them. In this article, we will delve into how the Reggio Emilia approach, known for its child-led and experiential learning philosophy, aligns perfectly with autumn adventures for you to engage in with your preschoolers. Whether you're familiar with the Reggio Emilia approach or just looking for fun ways to connect with your child, we've got you covered. Let's explore some simple yet captivating ways to make learning an exciting adventure this fall!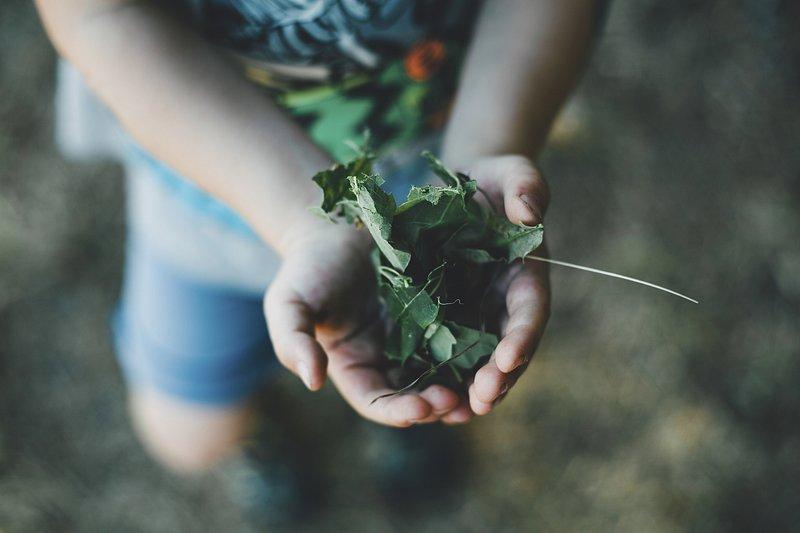 A Brief Overview Of The Reggio Emilia Approach:
Before we dive into the autumn adventures, let's take a moment to understand the Reggio Emilia approach. This educational philosophy, which originated in the town of Reggio Emilia, Italy, is renowned for its emphasis on child-centered learning, experiential exploration, and the use of the environment as a 'third teacher.' Teachers in a Reggio-inspired classroom act as facilitators, nurturing children's natural curiosity and creativity while allowing them to guide their own learning. Parents, too, can embrace this approach and give it a whirl. 
These hands-on outdoor activities not only foster a deep connection with nature but also promote critical thinking, creativity, and a lifelong love of learning. As you venture outdoors this fall, remember that the world is a classroom, and every leaf, breeze, and apple holds a lesson waiting to be discovered. Happy adventures, friends!
Nature Walks and Leaf Play:
Fall is a kaleidoscope of colors, and taking your little one on a nature walk can be a thrilling journey. Encourage them to pick up leaves of different shapes and shades. Marvel at the details together, and perhaps even create leaf art or leaf rubbings to celebrate the beauty of nature.
Embrace the Reggio approach's love for observation and discovery. Organize a scavenger hunt in your local park or backyard. Create a list of items to find—acorns, pinecones, colorful leaves, or even tiny critters like ladybugs. This interactive adventure will spark your child's curiosity and enhance their observation skills.
Visit a pumpkin patch as a family outing and let your preschooler select their favorite pumpkin. This isn't just about choosing the perfect pumpkin for carving but also understanding how food grows and connecting with the changing seasons. Later on, engage in pumpkin carving or decorating as an artistic project.
Storytelling under the Trees:
Take storytelling outdoors and enjoy the cool autumn breeze. Find a cozy spot under a tree, lay down a blanket, and read fall-themed stories to your preschooler. Encourage them to share their thoughts and even draw their own pictures inspired by the tales.
Fall offers a rich palette of colors. Collect leaves of various hues and organize them into a rainbow. This activity teaches color recognition, sorting skills, and provides a wonderful opportunity to appreciate the changing seasons.
Encourage your child's interest in nature by building a birdhouse together. Discuss the types of birds that visit your area, choose a design, and create a welcoming space for feathered friends. This project combines art, science, and compassion for the natural world.
Engage your preschooler's senses in outdoor exploration. Let them touch leaves, feel the crisp air on their skin, and listen to the rustling of leaves underfoot. Ask questions and encourage them to describe what they experience, fostering language development and connection with nature.
Collecting and Journaling:
Introduce your child to the joys of collecting and journaling. Provide them with a small notebook and a few art supplies. Encourage them to draw and write about their outdoor adventures, from the squirrels they spotted to the leaves they collected. This practice nurtures creativity and fine motor skills.
Set up a simple weather station at home with your preschooler. Record daily temperature changes, observe cloud formations, and discuss the weather's impact on the natural world. It's a fantastic way to explore basic science concepts together.
Finally, remember that the Reggio approach values children as active participants in their learning journey. Be flexible and open to your child's interests and curiosities. If they're fascinated by a particular leaf, bug, or rock, dive deep into that subject together. Their natural curiosity is the best guide.